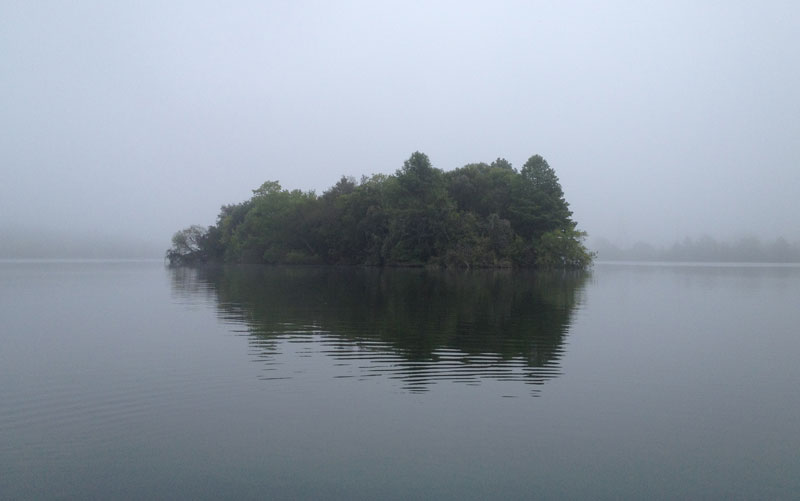 Austin New Music Co-op Presents:
New Chamber Music on Bird Island
When: Saturday, March 23rd, 2013 — 3:00pm
Where: Bird Island (east end of Ladybird Lake)
$13 advance tickets available now at: http://newmusiccoop.eventbrite.com
Seating is limited, please reserve your space online! With your ticket purchase, you will be given detailed instructions on where to go to be ferried across to the island for the performance.
New Music Co-op's series of intimate performances dense with adventurous new sounds continues this Saturday. NMC's roots have always been in chamber music, and this year we are featuring a concert series with small ensembles in carefully chosen, and sometimes unusual, locations. The small island located in the humming center of downtown Austin, accessible only by boat, certainly qualifies as unusual.
This second concert of our series features four new works by co-op composer-performers Brent Fariss, Josh Ronsen, Andrew Stoltz, and Travis Weller. Each of the four pieces employ different combinations of flute, clarinet, trombone, harmonium and violin. Performers include Steve Parker (trombone) and Seetha Shivaswamy (flute). This concert is a chance to experience new sounds in a seldom seen corner of our city.
A few IMPORTANT NOTES about this event:
Travel to the island will involve stepping in and out of boats. If you feel these maneuvers will be difficult or unsafe for you, please join us instead for our next concert. We will be more than happy to answer any questions you might have about this. Feel free to email travis@newmusic.coop.
There will be no access to restrooms while on the island, please plan accordingly.
In the unlikely event there is a significant chance of rain on that day, the concert will be cancelled and your ticket purchase fully refunded.